Welcome to iService Computer Repair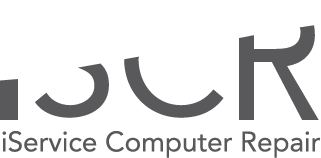 iSCR Services

Smartphones and Tablets Experts
Specialised in the latest technology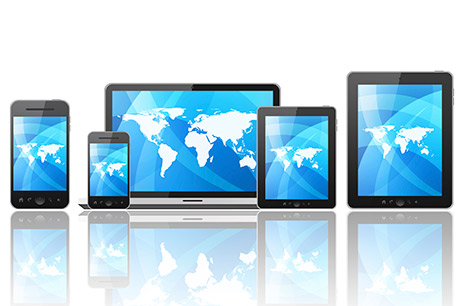 Laptops

Our services for repairing laptops range from Windows to Macintosh operating systems. It doesn't matter what brand the laptop may be we fix all types ranging from Dell, HP, MAC Book, VAIO to IBM, and other major brands. We fix/replace anything from screens, hard drives, keyboards,etc. Other services include Virus removal, part replacement and whatever else you think is needed for your computer.

Desktops

We specialize in fixing all kinds of Desktops, from Windows to Macintosh. It doesn't matter what brand the Desktop may be, we fix all types ranging from Dell, HP, MAC Book, VAIO to IBM, and other major brands. Other services include Virus removal (Trojan, Script, key logger and Spyware), parts replacement, etc.

LCD TV

It seems that a lot of people tend to throw their LCD TVs away when they get damaged or have internal problems. Well we're here to tell you that we fix LCD TVs and there's no need for you to spend three times as much buying a new TV, just bring it to us. If there are internal troubleshoots, Screen replacement, whatever it may be you name it and we will fix it.

Printers

What I've noticed through the years, is that printers rarely have any problems but when they do they can be some of the hardest things to try and get fixed. As you've already guessed we repair printers too, don't just throw your printer away, give us a call before you do anything drastic. Chances are you will like our prices.

Smartphones

Throughout the years we've seen the emergence of smart phones as the dominating product in the cellular market. What we've also seen is a significant rise of demand for Smartphone repairs. We've had our fair share of repairing Smartphones for quite a while now. We can assure you that our extensive experience with repairing Smartphones makes us experts on the subject. We fix all brands and models especially iPhone's and Samsung's.

Tablets

Ever since Apple launched its iPad series, a lot of companies began to release their own versions. The point of this is that tablets are a growing necessity for many of us, and it is crucial for us to get affordable service for repairs. Not only that, but we have extensive experience in this field which gives us the confidence to operate at very fast repair rates. We fix any tablets from iPad's, Samsung's, Kindle's and many more.

Gaming Consoles

Whatever your console may be, you may rest assured that we will find a solution to fixing the problem. We fix anything from PS3s, XBOX360s, Wii's, PSP, PS Vita to even the new consoles such as the PS4, and XBOX1. We also do upgrades on memory, fix controllers, and restore data. Whatever the need may be, stop by and we'll take a look at no charge and give you a call in no more than 2 hours.

IT Support

Fixing Computers, Tablets and Smartphone's aren't the only things we do here at iService Computer Repair. We also offer helping out businesses with their devices, by maintaining, upgrading, or replacing the necessary parts. We offer much more than just repairs. If you're a business owner and you need help figuring out what you need to make a better technological ambient for your business don't hesitate to giving us a call. We guarantee free IT Consulting for the first time.
About iSCR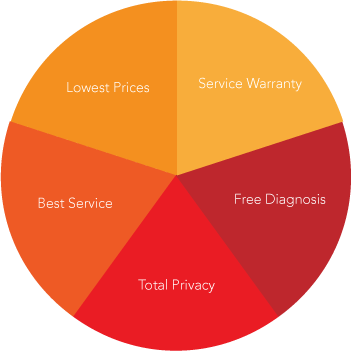 About Us
Welcome to our website.  We can only guess that you need help with an electronic product which has been damaged or needs repair and you're probably  looking for great service at a low cost. Well you've come to the right place; let us tell you more about our shop.
Low Prices
When we get a device that's needs repair, the first thing that comes to mind is getting you the best price available. Thanks to our supplier we are able to receive the parts needed at affordable prices. We will always call you before we purchase a replacement part and check to see if you are pleased with the price and wish to proceed. We will always be available to any questions you may have regarding your device.
Best Service
You can be assured that we will offer the best service available in the area. Our main technician has over a decade of experience in computer repair, and has worked in countless computer repair shops making him a professional in this line of work.  If you scroll up you can see that we offer services on any device, no matter what brand or model. We are up to date with the most advanced methods of computer repair meaning that you'll be getting your device back in no time.
Service Warranty
If you do decide to become a customer, your device gets a 3 month warranty. If anything happens to the device such as a virus, system malfunction,  etc, bring it back to us and we'll fix for free. But understand that the warranty only applies to the service involved; any new parts required will be paid by you. Also if you're having any problems operating your device feel free to stop by, we would be happy to help you out.
Free Diagnosis
You might be surprised how many Computer repair shops in Boston don't offer free diagnosis, but we do. Whatever your device may be feel free to drop it by for a free diagnosis. That's because our main goal is to help you.
Contact
Write US
We will be happy to hear from you.
Address
314 West Broadway South Boston, Ma 02127
Email
Phone
Business Hours
Monday-Friday: 10am to 6pm
Saturday: 10am to 5pm
Sunday: Closed
Our Social Networks